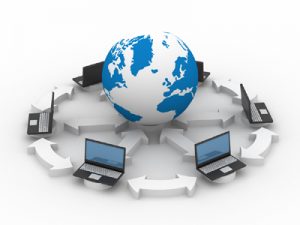 The quality of a company's voice and data infrastructure is crucial in assuring all of your end users trouble free communication. Sloppy, poor quality workmanship can not only cause many problems but can also make it difficult to troubleshoot issues that arise. This can lead to more user outages and longer down times.
Connection Technologies is a single source telecommunications provider. In addition to providing the best in equipment, cabling and infrastructure, we also assist our customers in the selection and implementation of telecom network and services. From analog lines to PRI, VoIP, MPLS, TIE and point to point circuits, we will help you navigate the ever changing world of voice and data carriers and solutions.
Connection Technologies is available to conduct comprehensive site surveys/walk-thru, develop detailed infrastructure designs, install a wide variety of transmission media and provide ongoing support and maintenance. Let our experts bring the benefits of an advanced communications network into your office with a convenient, on-site, professional installation.
Whether your business requirements are category 5e, category 6, or even fiber optic connections, Connection Technologies can design a voice and data network infrastructure that will assure minimal problems on the physical layer of your network.